A little bit about Andrew: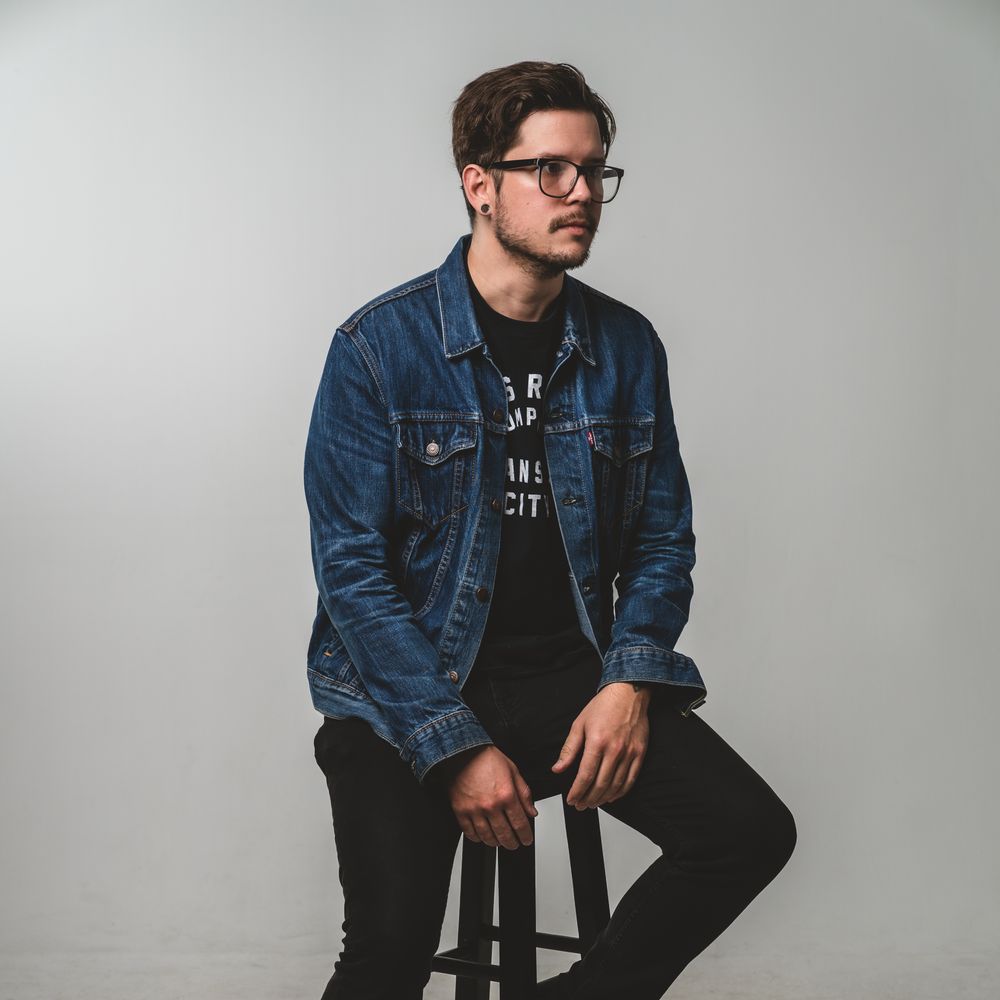 They say that timing is everything, and roots rock singer-songwriter Andrew James ought to know. It's a lesson he seems to keep learning.
A Texas native who got his start as a guitar-slinging sideman, James broke out as a solo artist in 2016, when his Shoreline EP arrived to unexpected streaming success. Recorded on a whim at precisely the right moment – the dawn of a boom in curated playlists – it stood precariously on the edge of an emotional canyon, with soft-spoken confessions captivating in gorgeous sonic melancholy, and has now racked up more than 12 million plays on Spotify alone. But even though it helped launch James' recording career, it presented a problem.
"It was great, but it was a total shot-in-the-dark scenario," he says now, speaking with the benefit of distance – both physical and emotional. "What no one ever talks about is, how do you follow up with another record, without feeling completely insecure if the numbers don't match? It's taken me a while, to be honest."
Now though, the timing is right again. With his full-length album debut – the aptly titled What Am I Running From? – James has turned to face the demons. Written and recorded after an artistic epiphany, it finds him letting go of the worry that paralyzed him for so long – and with the help of an American icon, embracing the musical moment once more. Ten tracks feature a mix of barstool balladry and indie-pop ingenuity, as over-analyzation gives way to overjoyed creation. But it wasn't easy.
Unsure of his artistic compass, James spent years adrift on the Texas tour circuit in Shoreline's wake, finally washing up in a chaotic hotel bar at the 2018 South by Southwest Festival. Surrounded by a crowd of some 500, he realized only one person was listening – and that one person was Willie Nelson. Nelson noticed too, and abruptly motioned James over, tipping the band generously and offering a few encouraging words. And with that small gesture of kinship, a new clarity began to form.
"The best part was that out of eight bands playing, they all looked like Willie, and we just showed up in a baseball cap and T-shirts," James explains. "We felt way out of place, but he recognized something in what we were doing, and that was a pivotal moment."
Rededicating himself to music, James almost immediately picked up and moved to Nashville … for the second time. He had already been there once, showing up in 2013 as an overconfident upstart with stars in his eyes. Back then, it didn't stick. But this time was different.
With help from friend Rocko Wheeler, who co-produced What Am I Running From? with Andrija Tokic at East Nashville's famed Bomb Shelter studio, James quit trying to top his initial success, and got down to the basics of following one's muse: Write some songs. Book some studio time. Put a band together and play those tracks – live and in the moment, for better or worse.
"It was a fresh start," he admits. "And by actually doing it, I realized that the only thing stopping me from making records, was me."
Pulling influence from all over – from pop-fluent singer-songwriters like Don Henley and James Taylor, to the visceral penmanship of Foy Vance and the emotional main-lining of Ryan Adams – the intimate songs that fell out were revelations, even to James. Often tracing the rougher contours of his life, they helped say goodbye to a volatile on-again off-again relationship, an absent father and his own artistic struggle, blending roots-rocking drive, folk curiosity and indie-pop whimsy.
Then, with an eclectic studio band that included a Gospel/hip hop drummer, an indie-rocking bass player and James' own guitar work, his grayscale themes found a welcome contrast in technicolor sonic textures. Taken as a whole, it's the 21st century sound of pulling up one's bootstraps.
"That was the hardest thing about the last EP," James says. "People were like 'Oh he's a singer-songwriter. He plays acoustic music, and this is what it is.' Part of me still wants to combat that, and when I show someone a new song and they go 'Oh, that doesn't sound like you,' I'm thinking 'Good!'"
Tracks like "Bound to Break" relate the addictive nature of a toxic relationship, fusing bleak visions of self destruction with a bouncy rhythm and a charming vocal innocence. Others like "What Am I Running From?" use a warm, classic-rock sway to do some anthemic self-questioning, as James builds himself into a better man than his father.  Houston soul singer Kam Franklin joins for the delicate, burning-hearts portrait found on "Mary." And with "Star on the Boulevard," James removes all pretense from the project.
Sifting through the fallout of having millions of listeners, but few he could truly call fans, it taps into a penchant for '80s hair metal and captures all of James' frustration, anger and self-doubt like a jar of fireflies … then releases them to the wind.
"That might be my favorite track," he admits.
After coming so far, the project ends back where it began, with "Worry Is the Devil's Language" slipping back into the pensive folk sound James first captured so many years earlier. But this time, it comes with a new outlook. Hard times don't last forever.
"That's 100 percent the point," James says. "My idea was that it's almost a mantra, or prayer, just a reminder that all the things I'm struggling with – it's all gonna be ok. Every bit of that record is sprinkled with angst and anxiety, because that's what I was actively dealing with at the time. So this felt like the perfect send off to that chapter."
Indeed. James wrote and recorded What Am I Running From? before COVID-19, and much has changed since then. He's now engaged to be married, and ready to move on from the drama captured by his full-length debut. But he knows one thing: This message of resilience will always be there for others, when the time is right.
"I hope people connect with it in whatever way will serve them best," he says. "I hope the songs help someone as much as they helped me, if not more."